Testimonials
I've ordered many of your hoops. My son lives for his free time to shoot hoops in the garage. He does his homework while shooting. He makes up shooting games while studying. He is an A student. I would love for you to see him in action in our garagae. Imagine this, it's minus 10 degress, you have an english test, and what better way to study than play hoops in your garage with a question-answer game. It really makes studying fun. The second hoop and a piece of indoor/outdoor carpet was the best xmas present ever last year. I can't wait to give him the JustScore CD and a projector this year. WOW Talk to you soon.

Cassie C-M
Sturgeon Bay, WI


The hoop is a thing of beauty. You have done a great job designing it, fabricating it, and writing assembly instructions - and I definitely needed to be walked through the assembly, I have not built a lot of things. I was very impressed with how precisely the backboard pads fit.

My sons were thrilled to see the hoop up and are enjoying playing on it. Yesterday, the oldest drew up a list of 190 college teams in four conferences and it looks like he will start a new long-duration tournament.

So that's the story, so far. Thanks for your help on this.

Mike C.
Croton on Hudson, NY


You guys make a great product that's loads of fun. Wish I could keep from jamming my fingers on the rim during 1 on 1 battles with the kid. Quality product is hard on my knuckles! Nephew wanted one after seeing my son's. It'll be a great Christmas gift for him. thanks again!

Rob W.
Omaha, NE


To say I'm happy with your product would be a giant understatement. I have never been more impressed with a product I bought off the Internet. My son has not stopped playing with it. I was not expecting anywhere near the quality of your Mini Pro II. We are planning on getting another one out by the pool. Thanks again,

Steve C.
Tampa, FL


Christmas morning, just had to write and say quality product! This has to be made in USA. In the times when almost everything you buy is junk, the mini pro 2 is an excellent product. Put it together and hung it in about an hour. Boys are loving it. This will definitely provide hours of fun for years to come. Thanks and have a great Christmas and New year.

Tom


This product is excellent! No more plastic over the door hoops. I have 4 boys and they've played non-stop with this. Unimaginable that you guys are the only ones I could find after much searching that carry a real metal hoop! Great product, reasonable price, easy to put up - just find a stud (although I must say my husband has a lot of carpentry experience). Good luck, I hope your product finds a lot of customers, I will certainly pass the word!

Lynne F.


Well I received the Mini Pro-I Hoop set tonight and immediatly put it up. That thing is SOLID....I love it and so will my kids when they wake up tomorrow.

Steve D.
Redwood City, CA


I love my hoop/ honestly, one of the top 5 purchases I've ever made. It takes a little bit to get used to the sound of the plexi backboard but the hoop and the action and the ball are all first rate. Wish I had room for full court....maybe my next office.

Jay S.


We have really enjoyed the hoop…it's the only hoop (we have been through 5 or 6 other types) that has stood up to the abuse of my teenage son. If only the carpet under the hoop would wear as well!!

Jim K.


Go Big. Fathead.com
Thought I would share this great photo with you just to let you see that your hoop we purchased from you is going to good use.

I re-decorated my 12 year old sons room this last month and ordered one of your hoops. And then we finalized the deal with a full size locker for his clothes and a Lebron James (Fathead) life-size poster. He is the hit of the town and the hoop has been giving him alot of enjoyment.

thanks again
Janet S.








We've had your great goal for a while now and I just wanted to let you know that my 5 year old son "dunked" from his bed and hung on the rim for a second. Rim and backboard are fine. By the way, he weighs 58+ pounds. Further proof you've got an outstanding product. Thanks. (P.S. We do not encourage this and he will not be attempting any more product testing).

Brandon E.


Hi, I am Brian H.,I have used your products before at my friends house, Joey G., mini pro 1 hoop. Let me tell you, i love it! I just orderd one yesterday and i think it will last a long time. Let me just say i am impressed with your products. Keep up the good work!!

Brian H.


Just a quick message to let you know how great your mini-hoop is!!!! I've been playing so much with it, my wife thinks I've gone back to 14 years old!! Thanks again,

Marc P.


Thank you for the timely explanation! That makes perfect sense. I am traveling and my wife noticed the additional charges while viewing our account online. I will say this, I feel that I have just received the best customer service imaginable! I am a huge advocate of "impress the customer" customer service, and that is precisely what you have done. I can only hope that every company that I have contact with (personally and professionally) will be as responsive and courteous as Justintymesports.com has been. Please pass this email as high up your company ladder as possible, so they know they are doing things "right!"

Congratulations on impressing a first time customer!

Scott D.
Tucson, AZ


eBay Feedback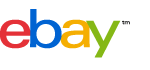 We know some of our customers love bargains. Others have told us they like the thrill of bidding. That is why JustinTymeSports is also on eBay. Our eBay store offers the same great products you'll find here, but we also list many of our products in auction format. This is your chance to save up to 20% on our hoops.




GREAT HOOP!! EVERYBODY IN OFFICE WANTS ONE!!! THANKS!!
Mini Basketball Hoops by JustinTymeSports - Mini-Pro II (#330164332387)

wachowski



Great product.. easy to assemble and hang.. thanks!!
Mini Basketball Hoops by JustinTymeSports - Mini-Pro I (#330162999534)

just4tixsmp



Daughter Loves The Goal, Thanks
Mini Basketball Hoops by JustinTymeSports - Mini-Pro I (#330158744821)

chucka1130



Fantastic transaction including shipping to Canada. Awesome product! May buy 2!
Indoor Basketball Hoops by JustinTymeSports (#330100817429)

michaelupton



WOW!!! -- My Son Loves It!!! -- Very High Quality!!! -- Very Easy to Assemble!!!
Mini Basketball Hoops by JustinTymeSports - Mini-Pro II (#330151938827)

greedmi118c



WOW... this hoop is almost an exact copy of a real deal NBA hoop...but smaller!
Mini Basketball Hoops by JustinTymeSports - Mini-Pro II

bizmajor



Awesome product!! My teenage sons are having a blast! Fast shipping!

sally-sue2



My kids and I are very pleased with the b-ball goal. I've recommended to others

bug777



Great purchase! The hoop is up in my office, and is used daily!

mattsimeone



Bought this as the focal point for my son's big boy room, i think i love it more

tracybuyorsell



Excellent Customer Service! Would highly recommend! Awesome Hoop!

websurfwi



Amazing! Amazing! Amazing product and Amazing seller! Can't wait to play

fourarefun



These people are so patient! We're new to e-bay and they really helped us out.

tamara2740



A+++!!! Excellent Service, Communication, Price, Product!!! Highly Recommended!

hooisdabest1